When was the last time you embarked on a true immersive adventure? At Atlas Unbound, we propose a different way to experience the world, through experiential embodied learning. We've opened up our atlas, unearthing stories waiting to be told, hidden lairs to be discovered and inspiring local characters to be met. You'll spend your days roaming alongside our global community, learning from the wisdom of nature's systems, contextualizing each place's unique narrative through guiding themes and insightful speakers that create moments of introspection and catalyze fresh perspectives on systems change and regenerative futures.
Find your path below
INNER STRENGTH AND SOLITUDE // A SENSE OF SPACE AND TIME
Our journey into the Barrancas del Cobre, Mexico's northernmost Copper Canyons, is an epic adventure into one of the world's last true wildernesses. We will venture deep into the canyons' inner sanctum, trekking up sheer mountain trails and camping under the open stars by firelight. This voyage will challenge your body, mind, and spirit, and we will carry all we need on our backs as we trace our steps away from civilization into the silent echoes of these vast and desolate ranges. Every evening, our group will congregate around the campfire and co-create space for inner contemplation and connecting back to the wonders of the wild.
This journey features:
- Two nights in charming rustic hotels in Creel and Divisadero and two nights camping under the stars around campfires.
- Three days trekking precipitous mountain trails and ascending exhilarating peaks with a local guide, bathing in hidden waterfalls and meandering through the magnificent Valle de los Monjes.
- An introduction to local NGO Tierra Nativa and their work with the nomadic Tarahumara tribe.
- Our founders' participation and orchestration of adventures.
A SENSE OF WONDER // OPENNESS TO OTHER WAYS OF BEING
On this journey, we roam deep into the heart of the Mayan jungle and lose ourselves in one of the last living paradises on Earth. You will find yourself immersed in mystical systems of belief and remember what it means to revel in a sense of unfathomable mystery.
This journey features:
- Accommodation in Mexico City's bohemian La Condesa, a charming boutique eco-hotel in Palenque, rustic jungle cabañas and camping above an enchanted lake.
- An introductory dinner to Mexico City's vibrant culinary heritage, climbing over lost Mayan pyramids, learning about the traditional way of life with the indigenous Lacandon Mayans, and plunging into crystalline waterfalls in the midst of the pristine jungle.
- Our founders' participation and orchestration of adventures.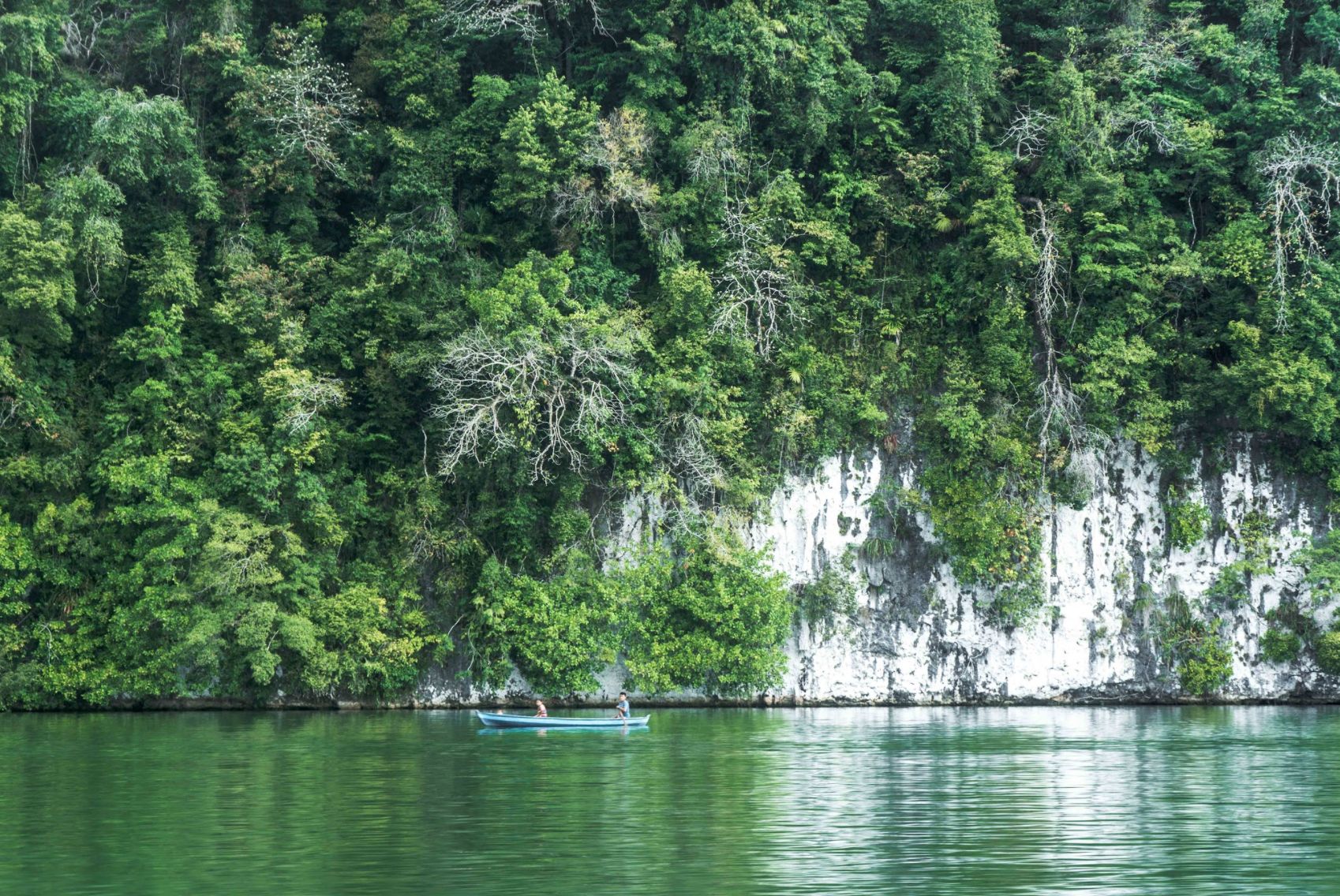 RESILIENCE // RESOURCEFULNESS // THE POWER OF STORYTELLING
Guatemala is a bewitching, nuanced tapestry woven with threads that stretch back through hundreds of generations. Our journey here will wind through verdant tributaries of traditional river life where Caribbean beats animate the night air, accompanying us to ancient mystic sites where learned teachers spun tales of resourcefulness and resilience throughout the ages.
This journey features:
- Accommodation in Francis Ford Coppola's lakeside hotel, a night in a charming riverside lodge, glamping on a secluded beach and a weekend in the beautiful town of Antigua.
- Guided exploration of the immense Tikal pyramid site, cruising down the Rio Dulce on a private research vessel, meeting local communities and plunging into sacred caves.
- Introduction to our NGO partner FUNDAECO and their leading conservation projects.
- Our founders' participation and orchestration of adventures.
THE POWER OF CONTRASTS // THE VALUE OF NEW PERSPECTIVES
A narrow peninsula of deep mountain ranges where the desert tumbles into the sea, Baja California inspires through its contrasts. It's grand, rugged, and epic, and it provides the ideal backdrop to contemplate the world through a different lens.
This journey features:
- Accommodation in a stunning boutique hotel perched above the sea, and two nights glamping on a deserted island surrounded by sea lions.
- Frolicking with creatures of the deep, learning about the intricacies of aquatic ecosystems, sessions with our facilitator on transformative leadership development.
- Exploring the coastline by dirt roads and seafaring vessels.
- Our founders' participation and orchestration of adventures.
COURAGE // THE POWER OF IMAGINATION & FAITH IN YOUR OWN VISION
A sweeping natural reserve in the Sierra Madre mountain range is the spellbinding setting for this adventure. From charismatic colonial relics to surrealist dreamscapes, our exhilarating journey will inspire you to pursue your vision as we soar to cloud whipped summits and delve into hidden caverns.
This journey features:
- An intriguing variety of accommodation spanning across boutique hotels in colonial Bernal, safari tents in hidden gorges, and rustic chalets in magical valleys.
- ATVs for careering around cliff edges, candlelit dinners beside forgotten river beds, rappelling into hidden depths, and a private dinner in the mystical gardens of Edward James.
- Our founders' participation and orchestration of adventures.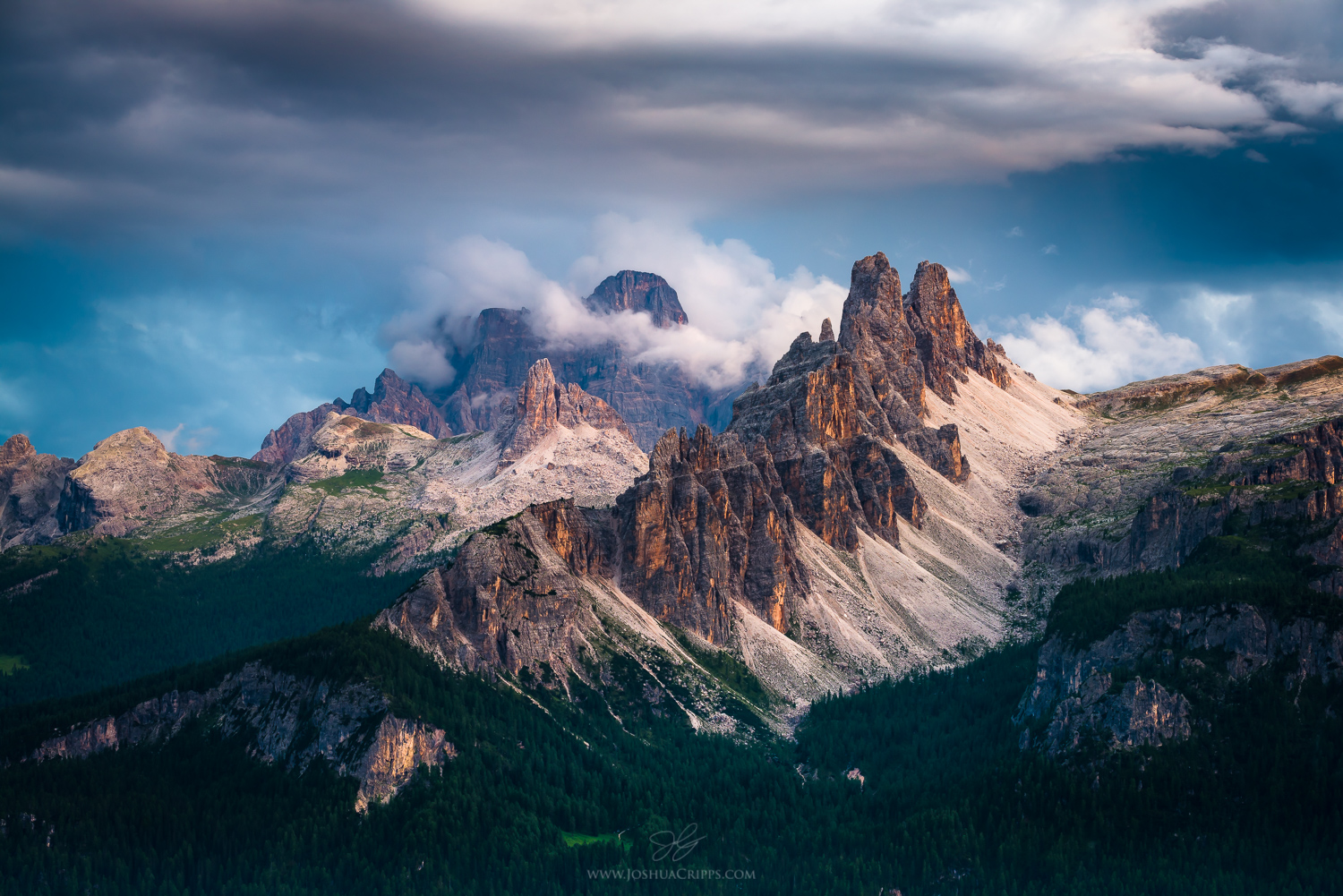 TIMELESS MAJESTY
Join us in the heart of summer as we disappear into the untouched sweeping wilderness of the Dolomites. These jagged peaks in Northern Italy are infamous for being some of the most beautiful mountain ranges on Earth, with spectacular vertical pinnacles, twisting spires and ethereal heights. We'll be venturing deep into the isolated Marmole group, and will spend two nights camping out in the forest under the open stars.
Picturesque alpine hikes, fireside ceremonies, rock climbing and many other forms of magic and nature connection await.
On our final evening, we will emerge back into civilization to the picturesque town of Cortina D'Ampezzo. Nestled in an alpine valley on the banks of the Boite river and home to many local artisans and craftsmen, this is the perfect place to celebrate our adventure before heading home.
If you haven't heard of Costa Careyes before, it's because the people who go there like to keep it that way. Founded in the 1970s as a luxury bohemian enclave, Careyes is located on the Pacific Coast of Mexico and is defined by a rare energy that permeates every corner. Its magic lies in the founding members' sensibilities in combining the raw power of pristine nature with whimsical villas and an understated charm.
Careyes is a place infamous for being closed off to the outside world, accessible only to those with an insider's key and a desire to get off the grid completely.
This journey features:
- Immersion in the wild landscapes of the Pacific swell and facilitated nature connection workshops
- Exhilarating boat rides exploring the coast and its hidden beaches
- Introducing baby turtles into the rhythmic waves of the Pacific, hopping on a surfboard to catch the coast's swell and riding along empty expanses of beach on horseback
- Sunset ceremonies and immersions in surrealist art-scapes
- Delicious local Mexican cuisine
PLEASE SUBMIT INTEREST ON YOUR JOURNEY OF CHOICE